The Kalamazoo Symphony Orchestra has one of it's most exciting seasons of all time planned for 2012-2013. The KSO schedule this season features Olivia Newton-John, Kenny G and some of the best local, regional and national musicians around.
The full schedule for the 2012-2013 season is below: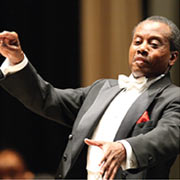 Cirque Musica
Saturday, March 9, 2013 - 8pm - Miller Auditorium
Featuring world renowned performers and veterans of
Ringling Bros. and Barnum & Bailey and Cirque du Soleil.
Pines of Rome
Friday March 22, 2013 - 8pm - Miller Auditorium
Raymond Harvey, Conductor
Carmina Burana
Friday April 19th, 2013 - 8pm - Miller Auditorium
Raymond Harvey, Conductor
WMU Grand Chorus
Heidi Grant Murphy, Soparno
Nmon Ford, Baritone
Peter and the Wolf
Sunday, May 5, 2013 - 3pm - Chenery Auditorium
Barry Ross, Conductor
Featuring Ballet Arts Ensemble